Edwin Gnandt enjoys a collaborative career in music as pianist, accompanist, author, adjudicator, competition juror, workshop clinician, international speaker and Professor of Piano and Music at Ambrose University in Calgary.  He adjudicates festivals across Canada and recently as a juror for the Canadian Music Competition (CMC), the National Stepping Stone Competition, the Bosendorfer (BC) Piano Competition and the Steinway Junior Competition.  He has been praised by the San Francisco Examiner for his "consistently alluring sound", by the Oakland Tribune for his "ear for phrasing", and by the Los Angeles Times for his "distinct refinement".  Mr. Gnandt's performances have taken him throughout Canada and the United States as well as to Russia and Scotland.  He participated as a visiting Professor of Music at Azusa Pacific University in Los Angeles, California.  His book "The Soul of the Music: Gifts from the Golden Age of Piano" (2014) has been received with excellent reviews.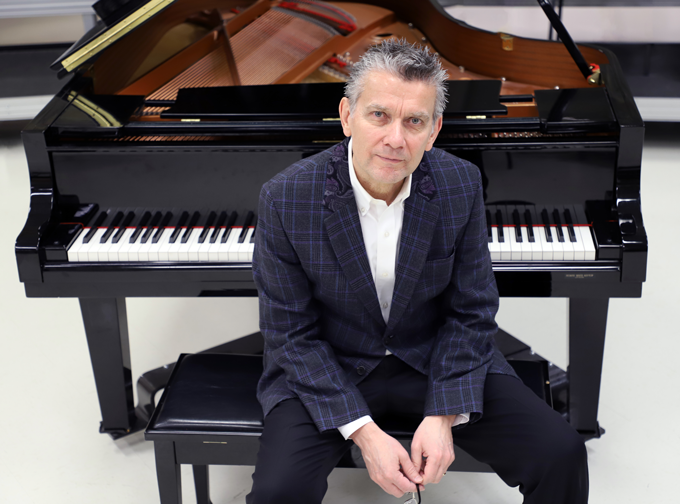 In recent years Mr. Gnandt has conducted extensive research into the mind and music of Fryderyk Chopin.  In preparation for his soon to be released book (2019) entitled "The Inner World of Fryderyk Chopin: Psychology, Medicine and the Majorca Period", he has made research trips to Paris, France and the Carthusian Monastery in Valldemossa on the Island of Majorca where Chopin spent the winter of 1838-1839.
Professor Gnandt presents and chairs at international conferences including the annual 'Hawaii International Conference on Arts and Humanities' (HICAH), the 'International Journal of Arts and Sciences Conference' (IJAS) in Barcelona, Spain; the International IJAS conference at the Ca Foscari University of Venice, Italy; and the IJAS conference in Florence, Italy.
He is a regular contributor to various summer piano institutes including the Victoria Conservatory of Music Summer Piano Academy, the Mt. Royal University Summer Piano Institute, Calgary CASSA Musical Arts and the Pt. Loma Summer Piano Institute in San Diego.
Mr. Gnandt has studied at a number of prestigious institutions, including the University of Washington (Randolph Hokanson, Bela Siki), University of Edinburgh, Scotland (Canada Council Grant), and the Juilliard School of Music (Adele Marcus).  He has recorded for CBC with a variety of artists of national and international stature.  His piano students have participated in national and international piano competitions and have gone on to graduate studies at recognized institutions such as Juilliard, McGill and the Eastman School of Music.  He is listed in the Lexington's Who's Who of Professionals in North America.  Mr. Gnandt has served as faculty member at Ambrose University since 1995.